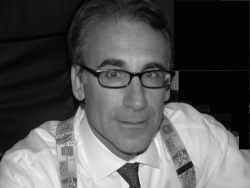 Senior Vice President-Investments, Resident Branch Manager
For over 25 years, I have been part of the financial services industry.  After 18 years on "Wall Street", I returned to my Capital District roots to continue in my family's century long involvement in the region's business community.  I have experience in managing investment/equity portfolios for high net worth individuals and institutions. While employed with previous "Wall Street" investment banks, I engaged in proprietary research in both value investing and risk arbitrage and obtained experience in managing risk arbitrage, options and commodities portfolios. 
In addition to investment services we offer access to lending, leasing, and insurance products for both individuals and businesses through affiliates.
I understand opening a new account or changing brokers may be a confusing process. Call me today and I will be happy to answer any of your questions or concerns, or discuss with you the services Wells Fargo Advisors and I offer.
Bond prices typically fall as interest rates rise; this may be a good time to examine your fixed-income investments.

Workers aged 50 and older can give their retirement savings a boost by taking advantage of catch-up contributions.

Starting in 2015, only one 60-day tax-free rollover each year will be allowed, no matter how many IRAs are owned.

Knowing what to look for could help investors guard against common types of fraud such as pyramid schemes and affinity fraud.